Property Maintenance Services
Your needs- Our Services!
Have you landed here looking for help in maintain your residential or commercial property? Or do you lack time and skills to carry out the cleaning process for your building?
Then, you are at the right place! Property Maintenance Sydney is the one stop solution to all your problems.
With years of experience, we offer a wide range of property management services, giving you the right level of advice. Our professional have the expertise to help fix up the areas of your premises efficiently and effectively. We are potent enough to handle any type of work, ranging from property maintenance, facility management, lawn mowing, garden maintenance to building maintenance. Below are listed our services in detail.
Property Maintenance
For maintaining your property in the best possible way, the name you can count on is - Property Maintenance Sydney. Offering a wide range of maintenance services, we have been serving the residents of Sydney for years. Whether you need us for window cleanig, lawn mowing, carpet cleaning, rubbish removal, high pressure cleaning or ongoing maintenance, we are just a call away.
We are available 24/7, 365 days a year. Call us now on 0455 920 111!
Having competent team of qualified and accredited professionals, we make sure to execute every task, big or small, with the same spirit. Along this, we make sure that you get the most professional, friendly and courteous service. It is our promise to meet your expectations and go beyond!
Facility Management
We take it as pride to own the highly successful Facilities Management and Maintenance division across the Sydney region. We are committed to deliver the world-class services coupled with vast experience, and that too at the most reasonable prices. For the last ten years, we have been serving a number of residential and commercial clients with a unique approach and unrivalled level of customer service.
The systems and processes, we make use of are continually reviewed by the experts and we tend forward to improve our performance with altering work practices and client expectations.
For fast, effective and transparent communication, count on Property Maintenance Sydney. We also offer free quote, call us today!
Building Maintenance
As far as building maintenance is concerned, it includes a lot of search work. And, in today's hectic schedule you hardly have time to look for qualified and reliable facilities maintenance contractors and cost effective plans for your premises. Not a problem. Property Maintenance Sydney is there to offer you the best and trustworthy building maintenance services.
When you choose us, it becomes our sole responsibility to cater you with competitively priced and most efficient plans to cover all of your regular and periodic building maintenance needs. So far, we have been doing our job with complete dedication, making us a prime choice of people in Sydney. Whether old or new buildings, a large office or a residential building, we have the expertise and experience to creating and maintain them.
If you are not satisfied with your current building maintenance service, or you are looking for it for the first time, feel free to give us a call at 0455 920 111.
Common Property Cleaning
Feel the change with the professional cleaning service offered by Property Maintenance Sydney. It has been more than a decade that we have been rendering services to keep your common areas clean, hygienic and comfortable, all at an affordable price.
We profess a team professionally trained cleaning experts who treat each property like their own and use their knowledge, experience and attention-to-detail. Our passion to get the best results on every job, separates us from the crowd. Moreover, we are very flexible to work with. We bring forth a range of cleaning packages tailored specifically to meet the requirements of different buildings and budgets. A glimpse on our services:
Walls cleaning
Removal of cobwebs from buildings and other common areas
Internal or External window or Glass cleaning
Washing of hard floors
Regular Carpet Steam Cleaning
Car park and basement cleaning
Cleaning lifts
and much much more
Carpet Cleaning
We make it possible for all! Yes, we offer commercial and domestic carpet cleaning services to the Sydney Metropolitan area. While the prices we charge from our customers are competitive, on the other hand the standard of service we bring forth is exceptional. We can easily do:
Common areas Carpet cleaning
Stains and Spot Removal
Water Damage Carpet cleaning
Window Cleaning
It is really difficult to clean your windows, especially if you are living in storey- buildings. If you try it yourself, you might end up hurting yourself or breaking those glasses. But, why make experiments, when you have an easy option!
Call at 1300 41 81 41 and our professionals will reach there to help you out.
Rest assure on our expert services, as we will not leave any drips, streaks or scratches on your windows. The professional window cleaning services not only saves you from exhaustion and frustration, but also save your time and efforts significantly. Also, we make sure to avoid the hazards involved with heights, wet surfaces and working with glass. Therefore, we make sure to clean every bird deposit and that too without knocking over your pot plant or pets.
High Pressure Cleaning
It is the best thing you can do to clean and bring your property back to its sensational shape. Whether you wish to remove mould, mildew and other unhealthy build-ups, high pressure cleaning is the right solution. Property Maintenance Sydney make sure to spotlessly clean all the surfaces including roofs, building exteriors, pathways, driveways, and much more.
If you are looking for expert cleaners who can make your properties sparkle like new, call us on 0455 920 111.
From simple driveway cleaning to full service cleaning, we ensure to perform every pressure-cleaning job thoroughly.
Garden Maintenance
It is our passion to maintain your garden in its best possible condition at all times. We are capable of re-vamping your tired garden (both small and large) to all new form, making you proud enough to own it. From the simple designing to the plant selection and construction, we make it appear the best. Our professionals specialises in garden design services, garden maintenance and providing expert garden care.
We are available 24/7 at your service. Call us on 0455 920 111 and we ensure a well-maintained, attractive and healthy garden every time!
Lawn Mowing
When it comes to lawn mowing, we feel proud to be the best service provider across Sydney region. Firstly, have a look at what we can do for your gardening needs:
Lawn Mowing and Edges
Hedging and Trimming
Pruning
Weed control
At Property Maintenance Sydney, it is our goal to provide value for money services. We make it possible to appeal the clients from all walks of life, including the busy families and corporate executives. Give us an opportunity to serve you. Ask for a free quote or call us at 0455 920 111!
Rubbish Removal
If you need to clear away a huge amount of debris, then Property Maintenance Sydney can help you. Having the most recent equipment and expertise, we cater both large and small rubbish removal projects in Sydney and surrounding areas. A list of our services include:
Removal and dispose of all the undesirable items properly
Waste removal on the same day
Loading the waste
Small demolitions
Cleaning up the site
Waste is sorted and recycled (wherever possible)
For the quickest and most efficient rubbish removal call our team at 0455 920 111.
Besides, we recognise that keeping an open communication with our clients is the key to our past success and we make sure to continue with it!
CALL US NOW OR BOOK ONLINE
If you would like to get professional maintenance services by Property Maintenance Sydney please call us at 1300 41 81 41 or complete the following form and our client services team will be in touch as soon as possible.
Address: Monterey, NSW 2217, Australia
Telephone: 0455 920 111
---
---

Our Services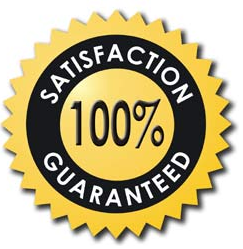 0455 920 111

Free Quote