About Property Maintenance Sydney
"Quality is pride of workmanship"
For years, we have been providing high quality and comprehensive property maintenance services throughout Sydney. Our expertise in maintenance and cleaning services allows us to expand our service area from carpet cleaning to facility management. Over the years, our Property Maintenance Sydney company have been successful in meeting the needs and demands of all residential and commercial clients.
With our outstanding property maintenance services, we tend forward to sustain the value of your property and its contents.
Who we are and what we do?
Property Maintenance Sydney prides itself on catering the most proficient property maintenance services including building maintenance, window cleaning, carpet cleaning, high pressure cleaning, garden maintenance, rubbish removal and much more.
Get a free quote now or feel free to call us at 0455 920 111!
Our Vision
The mission statement for Property Maintenance Sydney incorporates the following key elements:
To be consistent in providing exceptional property maintenance, facility management and cleaning services.
To concentrate on our resources and maintaining the necessary standards for the same.
To incorporate our staff in the process of expansion and growth of our business.
To maintain persistent relations with our existing clients, attaining excellence in our provision of services. Meanwhile, encouraging referrals to new and potential clients with the help our supreme quality services and competitive prices.
We specialize in quality cleansing services and our well-trained staff is proficient in carrying out all sorts of property maintenance work for residential places, commercial offices, medical, and professional premises. Having a vast experience, we are well known to the facts and figures, and believe in delivering excellent cleaning services which are completely environment friendly.
What makes us different?
To cater your needs appropriately, Property Maintenance Sydney work closely with the clients. Having a clear idea of their specific needs, we assess the requirements and then provide a detailed quotation with the best recommendations (wherever required). We stand apart from the crowd by offering:
Excellent property maintenance services, inclusive of all cleaning and management services.
The most reasonable pricing, without any hidden or extra charges.
Usage of advanced equipment, tools, products and cutting edge processes to deliver supreme quality work.
24/7 availability, to serve all your needs.
Free quotes for your requirement.
Besides, we keep in regular contact with our customers to make sure that they satisfied with our performance. Therefore, we guarantee 100% satisfaction!
Property Maintenance Sydney is specialised in maintaining residential and commercial buildings. We have been in the business for more than ten years and we employ highly qualified and experienced professionals for best outcomes.
Every customer looks for the most efficient service for every dollar spent. And, we understand the value of your hard-earned money in the right way. Therefore, we always strive hard to provide outstanding services for any property on any budget!
Don't forget us to call on 0455 920 111 for a free quote today!
Beside, we constantly invest and encourage training and development of our staff, equipment and business growth to the benefit of all. Along this, we constantly seek out new staff to work with our team. We believe that investing time and resources in this process, assures that our staff consistently work to our standards.
In the last decade, we have accomplished the target of serving a huge customer base covering the corporate, multi-site, commercial, government, office (major high-rise structures), aged care and retail industries. One thing, which remained similar throughout the years, is the passion to work for people. And, our this approach led us to building a strong and consistent customer relationship!
CALL US NOW OR BOOK ONLINE
If you would like to get professional maintenance services by Property Maintenance Sydney please call us at 0455 920 111 or complete the following form and our client services team will be in touch as soon as possible.
Address: Monterey, NSW 2217, Australia
Telephone: 0455 920 111
---

Our Services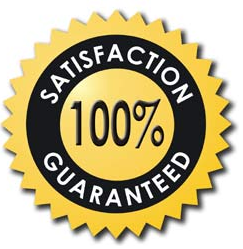 0455 920 111

Free Quote