Contact Property Maintenance Sydney
Property Maintenance Sydney assures you take care of all your property needs, inclusive of residential, commercial or industrial premises. For our prestigious clients, we tend forward to save time, money and efforts in hiring different contractors for similar jobs by providing all services under one roof.
Being a client of Property Maintenance Sydney, you can rest assure to get the best and most professional, pleasant and courteous service and advice.
No job is too big or too small for us! We always strive hard to deliver world-class services and that too at the most reasonable prices.
Property Maintenance Sydney feel proud to be a part of people's life. Have a sneak peek at some of the reviews by our prominent customers:

What Our Clients Say
To be very honest when I first approached Property Maintenance Sydney, I wasn't sure enough for their services. The reason being that I was going through a bad experience with my last property manager. Neither he used to give me the level of service I expected, nor did he compensate on the pricing. For a long time, I paid a huge amount and it was a complete waste. However, coming to you guys was the best decision I could take for my property. What impressed me most about you is that you deliver excellent services and keep on providing me with the regular updates. I am pleased to say that I am one happy customer! John - Enmore Road, Newtown

I own a large two storey home and have a big family with 7 children and 9 adults. Therefore, you can now easily understand the condition of mine carpets and lounges. They get plenty of use and, of course, a lot of mess happens to them. From tumbling of coffee or tea to the daily dust, which they bring along their shoes, the carpets become unhygienic and dirty. And, the saddest part is that no one cares to clean them. Being a working person, even I hardly get time to clean. Therefore, I called up Property Maintenance Sydney. The results were amazing. I never thought the carpets and upholstery would appear so fresh and good. Not only me, but also everyone in the house was surprised to see the cleaned carpets. Since then, we are getting our carpets cleaned more frequently to maximise their longevity.Michael - Oxford Street, Newtown

Well, I am a returning customer of Property Maintenance Sydney. Their excellent services and timely delivery has made me writing this for the. From past 4 years, we have been working with them. We called them up for cleaning of our office premises. Looking at their passion to work, we are now a regular customer for four to five services. The way they clean the common places like lifts, common patio, etc. is amazing. Also, it would be a pleasure mentioning that the team is really cooperative and hardworking. We trust them for several reasons and look forward to work in a long run!Jane - Elswick Street, Newtown

Although I am very passionate about my garden, yet due to heavy work schedule I was unable to care for it. And, the resultant – it almost became a mini forest. Really it was just horrifying. But, when I met your team, I realized that I got a solution to my problems. The professional who came to my place was a very good listener. We both had a long conversation before he started working. I cleared him what I want and he added his suggestions to it. Finally, after 6 hours when he called me to have a look at my garden, I was completely surprised. Great job! Anna - Liberty Road, Newtown
Please call us at 0455 920 111 or complete the following form and our client services team will be in touch as soon as possible to help you define and handle your carpet cleaning needs.
Address: Monterey, NSW 2217, Australia
Telephone: 0455 920 111
---

Our Services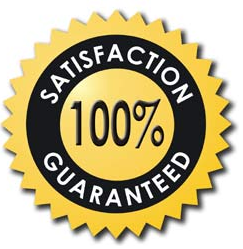 0455 920 111

Free Quote