Property Maintenance Sydney
We value your properties…
Whether it is your residential property or the commercial one, we know it took several years and greater efforts to make it stand where it is right now. You have a deep connection with the place and you wish to see it the way it was built.
Therefore, to make your precious assets more valuable and spotlessly clean, Property Maintenance Sydney serves you with ample services!
Providing you the most professional property maintenance services, we serve the entire Sydney. Being highly efficient, responsible and cost- effective, we are a reputed name across the diverse range of residential, commercial and public sector environments. Regardless of the size, scope and nature of your properties, we assure you to deliver property maintenance services with the care, attitude and consistent high quality.
What all we offer?
Property Maintenance Sydney offers an end to end solution for all your property needs. We have the experience and expertise to meet your maintenance expectations. Have a sneak peak at the list of services we offer:
Property Maintenance
Facility Management
Building Maintenance
Garden Maintenance
Lawn Mowing
Cleaning Common Property
Carpet Cleaning
Window Cleaning
High Pressure Cleaning
Rubbish Removal
We take it as a pride to own a large and expanding team, consisting of experienced and skilful professionals. Our long and established history in servicing the various sector, make us stand apart from the crowd. The most competitive pricing and excellent quality of services helps us to become the leaders in providing commercial cleaning, property maintenance and management services.
Having experience of more than a decade in the cleaning and maintenance industry, we have a wide list of satisfied customers from Strata, Commercial, Hospitality, Entertainment, Education, Retail and Government sectors.
The commitment, enthusiastic attitude and impeccable track record of Property Maintenance Services is self-explanatory for the exponential growth, in the toughest of times.
Why choose Property Maintenance Sydney?
Well, selecting the best property maintenance services for your home or business appears to be a daunting task. And, this is nothing unusual!
It took greater efforts and amount, in order to make the dream of owning a valuable asset come true. You cannot just handover it to someone like this. Until and unless you are sure about the services and the provider, your mind is not at peace.
The answer to all your questions is with Property Maintenance Sydney. When it comes to tailoring a specific site plan, meant to fulfil all maintenance concerns and needs, no one can beat us!
Excellent quality: We don't compromise on quality. Whether it is a small task of few hours or an extended one for few days, we believe in building steadfast relationship. Therefore, we tend forward to make our customers 100% satisfied.
Reliability: Assuring high standard of property maintenance services, we also ensure the reliability and quality workmanship. The professionals we have are not only experienced, but also trustworthy. Thus, for 100% protection, you can count on our team and us.
Eco-friendly solutions: It is our responsibility to protect environment. Therefore, for all the residential and commercial property maintenance requirements, we ensure to make best use of our extensive industry expertise, to serve you with efficient, cost-effective and environment- friendly cleaning solutions.
Clear Pricing: Nothing comes for free! We do charge you for the hard work, but not in excess. Our competitive pricing is always guaranteed and believe us, there are no hidden charges.
What Our Clients Say
To be very honest when I first approached Property Maintenance Sydney, I wasn't sure enough for their services. The reason being that I was going through a bad experience with my last property manager. Neither he used to give me the level of service I expected, nor did he compensate on the pricing. For a long time, I paid a huge amount and it was a complete waste. However, coming to you guys was the best decision I could take for my property. What impressed me most about you is that you deliver excellent services and keep on providing me with the regular updates. I am pleased to say that I am one happy customer! John - Enmore Road, Newtown

I own a large two storey home and have a big family with 7 children and 9 adults. Therefore, you can now easily understand the condition of mine carpets and lounges. They get plenty of use and, of course, a lot of mess happens to them. From tumbling of coffee or tea to the daily dust, which they bring along their shoes, the carpets become unhygienic and dirty. And, the saddest part is that no one cares to clean them. Being a working person, even I hardly get time to clean. Therefore, I called up Property Maintenance Sydney. The results were amazing. I never thought the carpets and upholstery would appear so fresh and good. Not only me, but also everyone in the house was surprised to see the cleaned carpets. Since then, we are getting our carpets cleaned more frequently to maximise their longevity.Michael - Oxford Street, Newtown

Well, I am a returning customer of Property Maintenance Sydney. Their excellent services and timely delivery has made me writing this for the. From past 4 years, we have been working with them. We called them up for cleaning of our office premises. Looking at their passion to work, we are now a regular customer for four to five services. The way they clean the common places like lifts, common patio, etc. is amazing. Also, it would be a pleasure mentioning that the team is really cooperative and hardworking. We trust them for several reasons and look forward to work in a long run!Jane - Elswick Street, Newtown

Although I am very passionate about my garden, yet due to heavy work schedule I was unable to care for it. And, the resultant – it almost became a mini forest. Really it was just horrifying. But, when I met your team, I realized that I got a solution to my problems. The professional who came to my place was a very good listener. We both had a long conversation before he started working. I cleared him what I want and he added his suggestions to it. Finally, after 6 hours when he called me to have a look at my garden, I was completely surprised. Great job! Anna - Liberty Road, Newtown
CONTACT DETAILS FOR YOUR PROPERY MAINTENANCE NEEDS
Please call us at 0455 920 111 or complete the following form and our client services team will be in touch as soon as possible to help you define and handle your carpet cleaning needs.
Address: Monterey, NSW 2217, Australia
Telephone: 0455 920 111
---

Our Services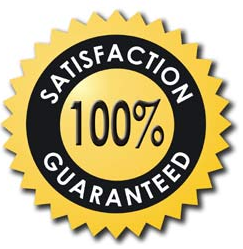 0455 920 111

Free Quote